Ahhh peanut butter. There is really nothing quite like it, is there? March 1st was actually National Peanut Butter Lover's Day and this year, I decided to go big! To celebrate this delicious little holiday I decided I would invent my very own, oh-so-delicious, peanut buttery treat. This yummy candy is full of peanut butter, marshmallows and coconut, all nicely packaged in a delicious white chocolate shell. The name of this candy seemed obvious as when I looked at the mounds of white chocolatey goodness that lined my baking sheet, I couldn't help but picture the beautiful snow-covered Rocky Mountains!
Rocky Mountain Candy Recipe:
Ingredients:
1/2 cup crunchy peanut butter
1/4 cup shredded coconut
1/4 cup powdered sugar
1 tablespoon butter (melted)
3/4 cup mini marshmallows
1-1/2 cups white chocolate melting disks (melted)
Directions:
In a medium bowl, combine marshmallows, coconut, peanut butter, butter and powdered sugar.
Roll into 12 ping pong sized "balls" and place on a baking sheet.
Place the baking sheet in the freezer for about 20 minutes, or until the mixture begins to firm up.
Remove from freezer and using a spoon, roll mixture in white chocolate, remove and place directly on parchment paper or in cupcake liners to harden.
Linked To: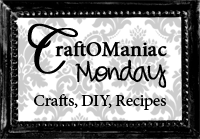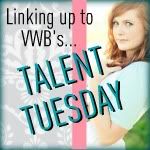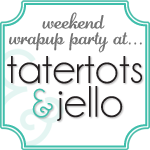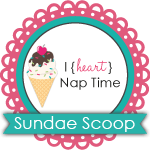 Love Veggies & Yoga
Celebrations At Home
Addicted To Recipes
Fantastical Sharing of Recipes