I have some kind of big news that I am more than pleased to announce... I, Devi, am successfully growing tomatoes, jalapenos, cilantro, zucchini and strawberries in my backyard. That's right... I didn't kill them after the first week! I am so unbelievably thrilled. I had never tried my hand at gardening of any sort, but I really, really wanted grow something edible, so I went to Lowes and got a tomato plant, a jalapeno plant and a cilantro plant and put them in a large pot that I had in my backyard that had never been used (due to my fear of killing anything that went in there). After a couple of weeks they are all still living, heck, they are even growing! The tomato plant has it's first blossom and I can see spots where the jalapenos will soon be growing, too! The zucchini plant was given to me by a new friend I made at my daughter's school and unfortunately he didn't look so good for a while because I'm pretty sure some nasty little bugs got to him... but, I moved him and gave him some extra attention and he is doing much better now and I can see where some new zucchinis are going to be growing!
Now, I'd like to talk to you a little about crockpots... A crockpot is a magical thing. It's sole purpose in life is to make things taste amazing with very little effort on your part. Not to mention, crockpot meals are super cheap since you can use a cheap cut of meat and still end up with a tender and juicy masterpiece. I remember when I first got my crockpot... it was a Christmas gift from my brother-in-law and his family. I had never used one and I had never actually eaten anything that was cooked in one, so I really had no idea what to expect. I'm pleased to say that 6 years later, good ol' Betsy is still working like a champ and has never given me any reason not to adore her. This recipe i'm posting today is a great one when you really have no time to make dinner that night. You can simply throw it in that morning, come back to it that night and serve it up in some tortillas with a little cheese. Easy peasy! It pretty much tastes like chile verde, only it's red in color and it has pinto beans in it to give it a little something extra! 
3 lbs pork roast
1 16 ounce jar La Victoria Thick-n-Chunky salsa
1 4 ounce can diced green chiles
1 15 ounce can pinto beans
Cut pork roast into 1" Cubes and place in crockpot. Cover roast with salsa and chiles and mix. Cook on low setting for 6-8 hours. 30 minutes before it's done cooking add the pinto beans.
>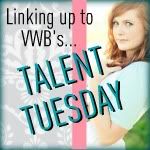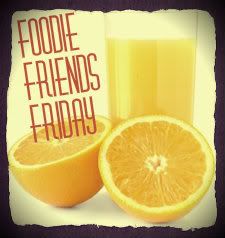 >
Bobbi's Kozy Kitchen